Page Crowd
Website Design In Loughton, Essex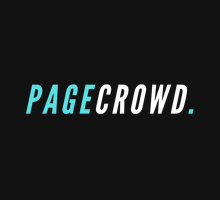 Verified
Key Services
Web Designers
Shopify Designers
E-commerce Designers
SEO
Search Engine Optimisation
Organic Traffic
Google PPC
Pay Per Click
Paid Traffic
Local Website Design Company
Information
Opening Times
Monday
9:00 - 17:00
Tuesday
9:00 - 17:00
Wednesday
9:00 - 17:00
Thursday
9:00 - 17:00
Friday
9:00 - 17:00
Saturday
Closed - Closed
Sunday
Closed - Closed
Map of Page Crowd
About Page Crowd
Here at Page Crowd we provide a comprehensive range of website design services in the Loughton and Essex area so that your business can thrive online. Our team of E-commerce designers and Shopify designers can create a website for you which will work to create an additional source of income for your business, meaning that the services we provide are a valuable investment. Aside from being a local website design company, we also provide SEO services, ensuring your business receives the organic traffic it deserves. If paid traffic seems like something you are interested in, then our team can use google PPC (pay per click) to provide hassle free search engine optimisation.  
Look no further when you need a team you can rely on for your web design needs. Our expert web developers, Shopify designers and E-commerce designers would love to help you with SEO, organic traffic, Google PPC, pay per click and paid traffic from our location in Loughton, Essex. Just check out our website or get in touch with our team when you need more information or if you wish to use our affordable services.
Website Design in Essex 
Our expert team of website designers have spent many years helping business by creating the highest quality websites around and we would love to prove what we can do. Our websites are responsive, attractive and highly functional, and when coupled with SEO, our E-commerce designers can use your website to generate a huge amount of additional income for your business. The website design we carry out at Page Crowd doesn't have to involve E-commerce however, out websites can be made simply to provide information or it could urge customers to contact you, whichever suits you and your budget the best. 
Why Choose Us For Your Business? 
When it comes to website design and search engine optimisation, you need a team you can trust with the future of your business and it's online presence. Here at Page Crowd, we believe that we should be your first choice for a few key reasons; some of which include: 
Our Exeptional Quality Of Work – Our websites are the best around due our fantastic Loughton and Essex based team. We are all deeply passionate about the services we provide and we give 100% no matter the project. You won't be disappointed with the bespoke websites we create so choose us today and get the best! 
Our Wide Range Of Services – With such a wide range of digital services, we are able to provide everything you could ever need on your businesses online journey. From start to finish we can help you every step of the way, from website design, to development and then SEO and marketing services. Our marketing experts will boost your organic traffic over time with techniques such as Google PPC, pay per click and paid traffic campaigns, getting your website where it needs to be. Choose us as your local website design company today! 
Our Fantastic Reputation – Over the years we have developed a reputation as highly capable web designers who achieve fantastic results time after time for all of our customers. We are confident that there is no other team in all of Loughton, Essex and the entire UK who are as good as us.  
Get In Touch With Our Team Today!
Look no further when you need an amazing team for all of your website design needs. We can ensure your business grows into something truly amazing in the online space, reaching more customers than you ever thought possible. Make us your local website design company when you need expert web developers, Shopify designers, E-commerce designers, SEO, organic traffic, Google PPC, pay per click and paid traffic, we won't ever let you down. Get in touch today or check out our website if you need more information on the bespoke services we offer here at Page Crowd in Loughton and Essex.