Add Colours
Party Goods And Novelties In Melton Mowbray, Leicestershire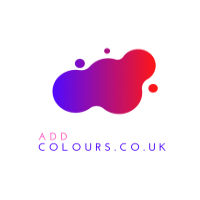 Verified
Key Services
Sparklers
Wedding Sparklers
Bulk Sparklers
Smoke Grenades
Ice Fountains
Sparkler Tags
Artificial Flowers
Party Supplies
Wedding Favours
Indoor Fireworks
Novelties
Low Noise Fireworks
Sparklers
Flares
Ice Fountain Clips
Ice Fountain Sparklers
Cake Sparklers
Party Decorations
Smoke Bombs
Buckets
Information
Opening Times
Monday
24H - 24H
Tuesday
24H - 24H
Wednesday
24H - 24H
Thursday
24H - 24H
Friday
24H - 24H
Saturday
24H - 24H
Sunday
24H - 24H
Map of Add Colours
About Add Colours
Here at Add Colours we provide a wide range of party goods and novelties in the Melton Mowbray and Leicestershire area, ensuring your events have the best party supplies around. We stock a huge range of party products for small parties and huge events, we even stock wedding favours so that we can provide everything you need no matter the occasion. One of our main specialties here at Add Colours, is firework products such as indoor fireworks, sparklers, and even coloured smoke grenades, so when you want a party with a bang, we should be the first place you look, and if you don't want a party with a bang, we have low-noise fireworks just for you.  
Don't use a team of amateurs for your party supplies, with many years in the industry we have ensured thousands of events sparkle and shine and we would love to provide all of the party decorations you need. Check out our website today when you need sparklers, wedding sparklers, bulk sparklers, smoke grenades, ice fountains, sparkler tags, artificial flowers, party supplies, buckets, wedding favours, flares,  low noise fireworks and indoor fireworks. Our customer service is second to none, so you know you're in good hands with Add Colours. 
Our products  
With such a wide range of products, we are able to provide all of the services you need in one place, making us your one stop shop for party supplies and saving you the hassle of dealing with several different companies. A few of our most unique products include:  
Smoke Grenades – With coloured smoke grenades and smoke bombs, you can add colours to your event in a way which will remain in people's memories forever. Our smoke grenades, and all other products, are sourced from well recognised suppliers so you know that you are getting a product which is perfectly safe.   
Ice Fountains – Ice fountain sparklers and ice fountain clips are a great choice for any event and can be used as your wedding sparklers or birthday cake sparklers as they are food safe and have a fantastic safety rating. Available in a wide range of colours, we have every type of ice fountain you could need. We even provide bulk sparklers for those times when you need to entertain a large amount of event attendees.  
Sparkler Tags – Sparklers are always a great addition to your event, however nothing makes them quite as special as sparkler tags, adding another layer of thought and personality to your party supplies. Here at Add Colours in Melton Mowbray and Leicestershire, we stock a range of high quality sparkler tags at amazing prices for your event.  
Why Choose Us? 
By choosing us for your party supplies, you are ensuring that the products you receive will be of the highest quality so that you aren't left with poor supplies on your big day. Make sure you get your sparklers, wedding sparklers, bulk sparklers, smoke bombs, smoke grenades, ice fountains, sparkler tags, artificial flowers, flares, cake sparklers, buckets, party supplies, wedding favours and indoor fireworks from a team you can count on to provide the best customer service. Unlike other stores, we care about each and every customer and we love knowing that we have played a part in making your day amazing. 
Get In Touch Today!  
If you are in the Melton Mowbray and Leicestershire area and need party goods and novelties, Add Colours should be your first port of call. We only stock quality goods and over the years we have developed a reputation as capable, affordable and reliable providers of all manner of party decorations. Check out our website to see the wide range of products we offer, we are sure you will find something you like!