Edmont Ltd
Joinery Manufacturers In Swindon, Wiltshire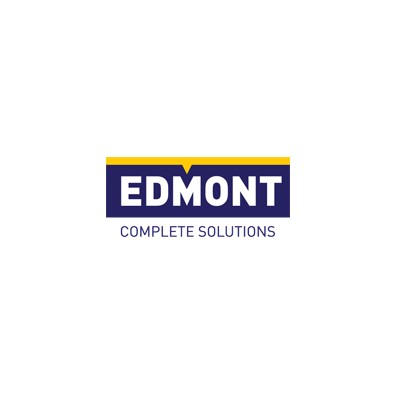 Verified
Key Services
Architectural Joinery
Staircase Manufacturer
Shopfitting
Residential Interior Fit-out
Bespoke Reception Desks
Specialist Joinery
Retail Merchandising Units
Heritage Building Restoration
Decorative Metal Work
Fire Doors
Information
Opening Times
Monday
8:00 - 17:00
Tuesday
8:00 - 17:00
Wednesday
8:00 - 17:00
Thursday
8:00 - 17:00
Friday
8:00 - 17:00
Map of Edmont Ltd
About Edmont Ltd
Edmont Ltd are joinery manufacturers based in Swindon, Wiltshire. With over 40 years in the joinery industry, Edmont Ltd have developed specialist joinery skills to take on any project which might entail specific designs or unusual constructions.

When it comes to architectural joinery or specialist joinery, Edmont Ltd have all the solutions for you. After 4 decades in a competitive industry, we don't need to tell you how good we are at what we do. Having worked on thousands of projects, not only in Wiltshire, but across the whole nation too, we have explores various avenues in an industry that incorporates a variety of different back roads.

Edmont Ltd are constantly keeping up with modern times as architecture and technology alike, evolves into a new era. As these things change, Edmont Ltd do too. As a company, we produce high quality work in various different styles that include contemporary and period, and we incorporate traditional craftsmanship into every project we have the pleasure of taking on.

From our base in Swindon, we have the expertise and equipment to carry out shopfitting, residential interior fit-outs, bespoke reception desk installation, and the building of retail merchandising units. As a reputable joinery manufacturer, we can assure you now, that we wouldn't offer services to people that we wouldn't gladly use ourselves.

On top of the high quality interior services we offer, that includes architectural joinery and specialist joinery, we also provide our customers with decorative metalwork, fire doors, and heritage building restoration, which requires a large level or work and a high standard of expertise. Every job we take on, no matter how big or small, whether in Swindon or further away, we put every effort into, so we can ensure complete customer satisfaction every time.

Our bespoke reception desks, heritage building restoration and residential interior fit-out services have all been extremely popular in recent times, as more and more people seek aesthetically pleasing properties, be it domestic or commercial.

Here at Edmont Ltd, we are a company who never sacrifices quality for quantity and this applies significantly to our staircase manufacturing service. As staircase manufacturers we have to ensure top quality results every single time as we know more than anyone does, how many eyes, feet and hands will bless the staircase in all its glory. At Edmont Ltd, we design, manufacture, and install high quality staircases to suit contemporary and traditional designs using wood, metal and glass substrates.

If any of our services seem interesting to you, and you are intrigued to find out more about what we do and how we do it, please don't waste any time in calling us today. Alternatively, you can visit us online via our web link above and read more about our specialist joinery services or the heritage building restoration we have carried out. Edmont Ltd in Swindon, Wiltshire, hope to hear from you soon.