Sole Purpose
Holistic Therapist In Lasham, Hampshire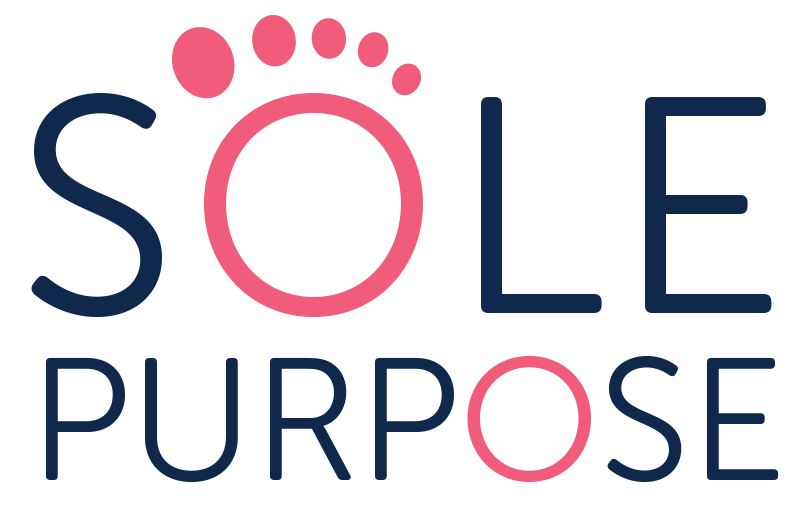 Verified
Key Services
Reflexology
Indian Head Massage
Aromatherapy
Swedish Massage
Back Pain Treatment
Neck Pain Treatment
Mobile Treatment
Reiki
Massage Therapy
Stress Relief Therapy
Information
Opening Times
Monday
8:00 - 19:00
Tuesday
8:00 - 19:00
Wednesday
8:00 - 19:00
Thursday
8:00 - 19:00
Friday
8:00 - 19:00
Saturday
Closed - Closed
Sunday
Closed - Closed
Map of Sole Purpose
About Sole Purpose
Here at Sole Purpose, we provide holistic therapy throughout the Hampshire area from our location in Lasham. Our team have years of experience providing therapy services such as reflexology and many more, so you can be sure you're in safe hands. Our treatments have many purposes and stress relief therapy is one of the most common services we provide alongside our pain relief treatments such as an Indian head massage which can act as back pain treatment and neck pain treatment. We also offer services including Aromatherapy, Swedish massage, mobile treatment and reiki. We are deeply passionate about massage therapy and would love to help you in any way we can! 
Some of Our Services 
Reflexology – Reflexology is the practice of skillfully manipulating the hands or feet to stimulate different areas of the body, this can help improve wellbeing, release of stress, enhance sleep and aid relaxation. Pains throughout the body can also be reduced with reflexology, such as neck and spinal pain caused by whiplash. This technology does not work on every single person however the only way to find out is to try it, here at Sole Purpose we would love to give you the opportunity to find out for yourself.  
Indian Head Massage – If you have aches and pains, specifically in your neck, shoulders and back, then an Indian head massage could be the perfect massage therapy choice for you. An Indian head massage will work to stimulate the flow of blood in your upper body which can help in reducing headaches, eye strain and anxiety. At Sole Purpose our treatment area will cover your arms, neck, shoulders, upper back, head and face, this will also vary per person as our needs all differ.  
Aromatherapy – This treatment aims to use the natural oils extracted from natural ingredients such as flowers, barks and roots to improve your physical and mental state. The scents in essential oils are believed to stimulate the brain which can enhance your mood or brain function. If you are in Lasham or the surrounding area of Hampshire, we can carry out aromatherapy for you in a variety of ways such as inhalation as steam, burnt as incense or candles, or even put into a bath or a hot or cold compress.  
How Holistic therapy could help you 
If you feel stressed or anxious, have aches and pains or even suffer from a severe condition such as PTSD, the treatments at Sole Purpose could provide you with the relief you need. Our vast array of techniques and treatments such as reflexology, Indian head massage, Aromatherapy, Swedish massage and reiki will ensure we have a treatment which will help you with any of your needs, such as back pain treatment, neck pain treatments and stress relief therapy. If you aren't sure which procedure you require, we will be able to help you decide the therapy which will work best, even if you do not have any specific needs, we can help you choose the most beneficial treatment for a pamper day.   
Why choose us? 
Our team have years of experience and a vast wealth of knowledge regarding our treatments, this ensures that you are in safe and reliable hands. We make the process as simple as possible by providing a mobile treatment service which means you won't need to travel at all and we will bring everything that we need. We are deeply passionate about therapy and would love to share our passion with you. We are confident that Sole Purpose should be your first-choice therapists in the Lasham area and throughout Hampshire. 
Get in Touch! 
If you require therapeutic treatment for any reason such as back pain treatment, neck pain treatment and stress relief, our experienced team can provide reflexology, Indian head massage, aromatherapy, Swedish massage, Reiki and more to help you. Our mobile treatment service means we can help you with massage therapy wherever you may be. Please speak with our team to find out more about what we can do for you. We will tailor any treatment to match your exact preferences and needs so please get in touch today with any questions and to book your appointment!