Seventy Severn Performance Ltd
Garage Equipment In Northampton, Northamptonshire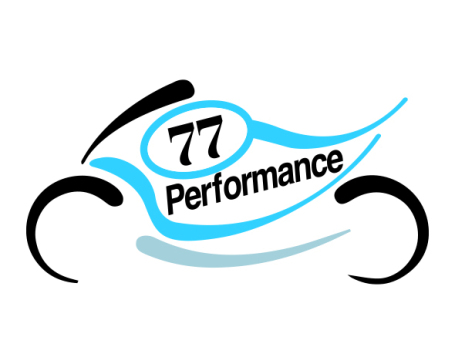 Verified
Key Services
3D Alignment
4-Wheel Alignment
Wheel Balancing
Scissor Lift
Tyre Changing Equipment
2 Post Lift
4 Post Lift
Garage Equipment
Garage Equipment Maintenance
Garage Equipment Installation
Information
Opening Times
Monday
9:00 - 18:00
Tuesday
9:00 - 18:00
Wednesday
9:00 - 18:00
Thursday
9:00 - 18:00
Friday
9:00 - 16:00
Saturday
Closed - Closed
Sunday
Closed - Closed
Map of Seventy Severn Performance Ltd
Seventy Severn Performance Ltd's Gallery
About Seventy Severn Performance Ltd
Here at Seventy Severn Performance Ltd we provide garage equipment throughout Northampton and the East Midlands area as well as offering installation and maintenance services at a national level. Much of our garage equipment is state of the art, such as our high-tech 3D alignment and 4-wheel alignment machines. If your business carries out wheel balancing services, we can supply the equipment that your business needs. We have a wide variety of equipment for every need so that you can choose the perfect piece for you. Seventy Severn Performance Ltd also provide garage equipment such as 2 post lifts, 4 post lifts, scissor lifts and Tyre changing equipment, additionally we can provide garage equipment maintenance and garage equipment installation for the products we supply. If you are in the Northampton and East midlands area, or anywehere in the UK, Seventy Severn Performance Ltd should be your number one choice for all garage equipment.   
Our products  
3D Alignment – Our wheel alignment equipment comes in a wide variety, each with their own individual benefits. Our high-end 3D alignment equipment utilises wireless cameras with a sleek design, this allows them to work in conjunction with any car or van lift regardless of design. Many of our 3D alignment machines feature helpful design functions such as storage compartments to store wheel clamps and other accessories, making the 4-wheel alignment system as easy as possible. Printers are often built-in to create an all-in-one machine without the need for multiple devices.   
Vehicle lifts- one of the most crucial pieces of equipment in any garage in the vehicle lift. These come in a very wide range of styles, all of which are for different purposes. 2 post lifts are ideal when the goal is to lift a vehicle on a lower budget as they can be considerably cheaper whilst allowing access to the wheel assembly. On the other hand, a 4-post lift will allow for vehicles to be lifted in a lower ceiling environment whilst also coming in mobile forms, unlike 2 post lifts which are almost always fixed. However, for access to the wheel assembly you will need additional equipment. Ultimately, there are no good or bad lifts and choosing the best lift for you will have many determining factors which we will gladly discuss with you. 
Tyre Changing Equipment  
Here at Seventy Severn Performance Ltd, we provide tyre changing equipment at a wide variety of levels, from semi-automatic tyre changing to top-end, automatic equipment. The equipment we provide is all of sturdy construction to endure the demanding conditions of a busy car garage. Different types of wheels and tyres will require different equipment to carry out the job properly without causing damage to the wheel or tyre, speak to our team today if you need more information and we will gladly advise you on the perfect peice of tyre changing equipment for you. 
Why choose us  
By choosing Seventy Severn Performance Ltd you can be sure you are dealing with a reputable business. When choosing the equipment to keep your business running, you need to be able to trust it, our team understand this which is why we only supply trustworthy equipment and offer garage equipment maintenance and garage equipment installation for your peace of mind. Our expert team based in Northampton; East Midlands, UK are all deeply passionate about garage equipment and have the experience and knowledge to ensure you are getting exactly what you need. Our wide range of equipment from wheel balancing to scissor lifts will ensure we can outfit your business with almost every necessity, providing you with a one-stop-shop for your ease and convenience. 
Get in touch  
If you are in the UK and require garage equipment, our team in Northampton, East Midlands should be your first choice, not only for supply but also for garage equipment installation and garage equipment maintenance. Here at Seventy Severn Performance Ltd we can provide your garage with 3D alignment, 4-wheel alignment, wheel balancing, tyre changing equipment, scissor lifts, 2 post lifts and 4 post lifts to suit your needs. We understand that every garage is different and has vastly different needs, for this reason we have a friendly and knowledgeable team on-hand to provide you with the support and advice you need. Please don't hesitate to get in touch today if you have any questions or wish to purchase high quality garage equipment.   
Seventy Severn Performance Ltd Reviews