JAS Digital
Digital Solutions In Hatfield, Hertfordshire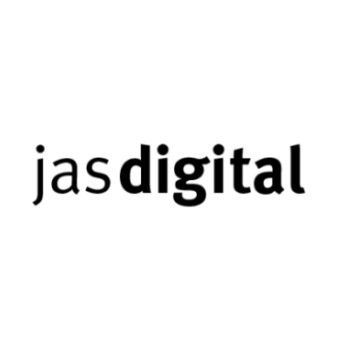 Verified
Key Services
Web Development
Wordpress
Mobile Apps
Data Integration
Web Applications
Software Development
Laravel Development
Javascript Development
Vue Development
React Development
Information
Opening Times
Monday
9:00 - 17:00
Tuesday
9:00 - 17:00
Wednesday
9:00 - 17:00
Thursday
9:00 - 17:00
Friday
9:00 - 17:00
Saturday
Closed - Closed
Sunday
Closed - Closed
Map of JAS Digital
About JAS Digital
Here at JAS Digital, we provide a wide variety of digital solutions to help your businesses online presence stand out amongst the rest. Our expert team based in Hatfield and Hertfordshire have years of experience providing a wide range of digital solutions throughout the UK, including full web development projects. At JAS Digital we can provide your business with professional quality mobile apps and software development services to place your business at the cutting edge of technology, keeping you one step ahead of competitors. When it comes to website development, we use a variety of tools and systems such as WordPress and Laravel development so that you get a service which can be tailored to your specific needs.  
If you are in the UK and need web development, WordPress, mobile apps, data integration, web applications, software development, Laravel development, JavaScript development, Vue development or react development, our team at JAS Digital should be your number one choice. We are confident that we are the best team for the job and we would love to show you what we can do.  
Our services  
Here at JAS Digital in Hatfield, Hertfordshire, our team carry out a wide range of services for businesses throughout the UK; some of our most popular services include:  
Web Development – If you need professional web development; our expert team of website developers are the best people for the job. We are experienced and fully qualified to provide you with the best product each and every time using a variety of tools and techniques. Our websites using WordPress and Laravel development are high quality and can incorporate many features such as full E-commerce systems and analytics so you can make more money and see exactly what is going on in full detail.   
Mobile Apps – Our stunning web and mobile apps can be created to an incredibly high standard as our development team use their experience and passion to deliver fantastic results every single time. Our JavaScript development skills can be utilised to ensure your mobile apps run as smoothly and effectively as possible, utilising React development and Vue development to create awesome hybrid mobile applications which will work on any device across all systems, ensuring customers want to engage with your business, maximising your profits.   
Software Development – Our team at JAS Digital can carry out software development for a wide array of purposes, including internal systems such as CRM integration and Web Applications. When you need software applications for your business it's important to choose a team you can trust, we will outline everything involved in the project before we begin so you know exactly what is happening.   
How can we help your business?  
By giving your business a fresh new outlook and a strong online platform, you can attract more customers to your business and generate additional revenue. By creating mobile apps, we can ensure your customers are able to interact with your business at any time from any place, meaning your goods and services are always at hand. At JAS Digital we are located close to Stansted airport and the M11, meaning we are easily accessible if you wish to discuss your web development project needs in person. We firmly believe that our experienced and passionate team are the best people to help your business excel in the digital space. Aside from creating a new website or mobile app, we can work to improve your existing system to ensure it is working to its maximum potential without disrupting your current day-to-day operations.  
Get in touch with our team today!  
When you need digital solutions, our team at JAS Digital in Hatfield, Hertfordshire should be your first choice. We can provide your business with a variety of services including, web development, WordPress, mobile apps, data integration, web applications, software development, Laravel development, JavaScript development, Vue development and react development, all at the highest quality. Place your business in safe hands and contact us today, our friendly team would love to help you in any way we can.