Gees Executive Chauffeur Hire
Chauffeur Driven Cars In Swindon, Wiltshire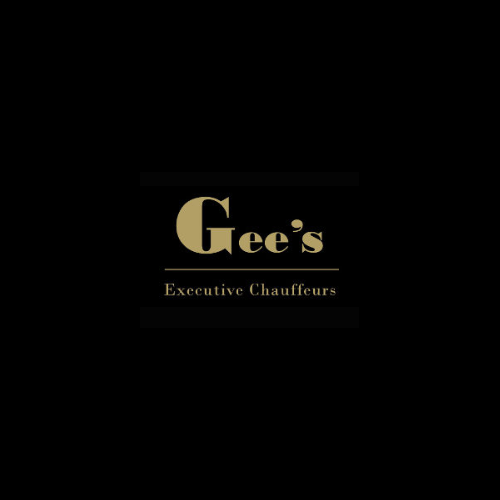 Verified
Key Services
Executive Chauffeurs
Airport Transfers
Special Occasions Travel
Wedding Car Hire
Media Chauffeurs
Corporate Travel
Chauffeur Services
Chauffeurs
Executive Travel
Wedding Cars
Local Chauffeurs
Wedding Chauffeurs
Information
Opening Times
Monday
24H - 24H
Tuesday
24H - 24H
Wednesday
24H - 24H
Thursday
24H - 24H
Friday
24H - 24H
Saturday
24H - 24H
Sunday
24H - 24H
Map of Gees Executive Chauffeur Hire
Gees Executive Chauffeur Hire's Gallery
About Gees Executive Chauffeur Hire
Here at Gees Executive Chauffeur Hire, we are executive chauffeurs and media chauffeurs who offer chauffeur services such as airport transfers, special occasions travel, wedding car hire, corporate travel, executive travel and wedding cars throughout Swindon and the surrounding areas of Wiltshire. If you would like to find more information on the chauffeur services that we offer, be sure to get in touch with our experienced team today. We would love to hear from you and assist you in any way we possibly can.
Airport Transfers
Whether it's a business trip or some time away, our airport transfers are available for travel to and from any UK airport. A comfortable and more convenient alternative to using a coach, train or driving yourself, your holiday can begin the moment we pick you up. No need to worry about the stress of parking either, or the expense of having your car sit in a crowded, busy car park. With my door-to-door chauffeur service, you needn't lift a finger; our expert team will load and unload your luggage, should you have any, leaving you to sit back, relax and enjoy the journey. We make regular trips to all major airports, including Heathrow, Gatwick, London City Airport, Stanstead, Bristol, Exeter, Cardiff and Birmingham airports, to name but a few. We can travel to those further afield too if you require us to do so. When you choose us for airport transfers, in Swindon, your car will arrive on time and in immaculate condition and will include a complimentary bottle of water for each passenger.
We always send a courtesy text 10 minutes before our arrival and offer a full meet-and-greet service to all of our clients, whether they're based in Swindon or not. We always monitor flight arrival times to ensure that if you are due earlier or delayed, we'll be ready and waiting for you at the appropriate time. If you would like us to do so, we can also notify your significant other or family/friends of your safe arrival and/or departure, it's all part of our first-rate service.
Wedding Cars
If you're looking for stylish and modern wedding cards that look just as comfortable at church as it would the registry office, we can help you. Being your chosen wedding chauffeur is a huge honour and one that isn't taken lightly. The car will be immaculate, fully adorned with the ribbons (the colour is your choice) and will come with a bouquet of flowers to match. As with all of our bookings, we will text you 10 minutes before we arrive and as it's your wedding day, can send another slightly earlier to let you know when we will arrive if it will put your mind at rest. Once at the church, our team of wedding chauffeurs wait until the ceremony is over before taking you on to your wedding breakfast or party venue. At the end of the day, we can take you to wherever you need to be too.
We understand that every single wedding is different, and you may have a unique requirement. If this is the case, please get in touch; we can accommodate most requests! Our Swindon-based team will provide you with a detailed quote with no hidden costs and you are more than welcome to come and view the car before booking.
We aim to provide our valued Swindon-based customers with the very best wedding cars and wedding chauffeur services, and we feel that this shows in every single one of the services that we offer throughout Wiltshire. We really care about each and every one of our customers, and love nothing more than providing unparalleled chauffeur services.
Call Our Experienced Team In Swindon Today
If you are based in Swindon or the surrounding areas of Wiltshire and you require additional information on the chauffeur services that we offer as local chauffeurs, wedding chauffeurs and media chauffeurs, including airport transfers, special occasions travel, wedding car hire, corporate travel, executive travel and wedding cars, please do not hesitate to get in touch with our experienced team of chauffeurs today. We are always here to take your call, deal with any enquiries and answer any questions that you may have regarding the chauffeur services that we offer from our base in Swindon. Alternatively, you can take a look at our website to see a full overview of the chauffeur services that we provide. We are sure that you will find all of the relevant information that you are looking for.
Gees Executive Chauffeur Hire Reviews