Complete Package Marketing
Advertising And Marketing In Aylesbury, Buckinghamshire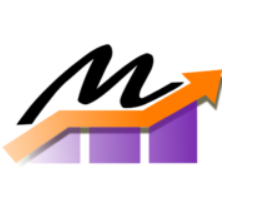 Verified
Key Services
WordPress Web Design
Social Media Management
Search Engine Optimisation
Content Creation
Email Marketing
Graphic Design
Logo Design Creation
Branding
SEO
Web Design
Information
Opening Times
Monday
8:30 - 21:00
Tuesday
8:30 - 21:00
Wednesday
8:30 - 21:00
Thursday
8:30 - 21:00
Friday
8:30 - 21:00
Saturday
8:30 - 21:00
Sunday
8:30 - 21:00
Map of Complete Package Marketing
Complete Package Marketing's Gallery
About Complete Package Marketing
Complete Package Marketing is a marketing company based in Aylesbury and Buckinghamshire. Complete Package Marketing provides web design, wordpress web design, social media management, content creation, email marketing, graphic design, logo design creation, branding, and SEO. With a few years of experience in the industry, we have worked with several clients, all with unique requirements and goals. We work with companies looking to improve their marketing strategies through services such as logo design creation, content creation, search engine optimation, and web design. This will help a business be more prominent on Google by having a marketing company that cares about its business.
Why Choose Complete Package Marketing?
Our Buckinghamshire-based team at Complete Package Marketing has almost many years of experience as a local marketing and advertising company. This level of expertise means that we can provide the highest quality services possible for your business. Our marketing strategies help companies to excel online on Google and website ranking through the services offered. We maintain a strong relationship with our clients. We often continue to work together for years to help keep our clients happy, design fresh, and ultimately save their business looking the best it can be online and ranking highly.
Our marketing strategy helps keep our clients ahead of their competition, helping them achieve excellent results. We offer web design, meaning we can help enhance your current website or build you a new one from scratch to ensure it helps meet all the requirements you want to make your business look professional online. Competitor analysis will help you see what your competitors are doing differently and how you can adjust to exceed your competitors.
Marketing Services Offered By Complete Package Marketing
Complete Package Marketing in Buckinghamshire offers many different web design services. Our services will help elevate your business to the next level regarding website progression and how your company looks to customers on Google. Some of the benefits include:
Logo Design Creation - we can create stand-out logos that will set you apart from your competition. We will get to know your business inside and out and make a logo that screams who you are to your clients and help make your company catch the customer's eye.
Web Design - Our job is to take the client's ideas and get creative with them. Whether a simple single-page website design or a massive multi-page CMS build, we consistently deliver a website design you want to show off to your clients. We offer complete ongoing website and hosting support with every project.
Benefits Of Web Design
As a local marketing company, our web design services allow your business to look more professional to prospective customers and clients. At Complete Package Marketing, we understand the importance of web design services in small business marketing and would love to show you the benefits firsthand. Our expert web design helps boost first impressions, and if your site is built correctly, it allows more with your search engine optimisation, which enables you to rank on Google. We help your website stand out from the competition and help with everything from branding and logo design creation for your website.
Get In Touch With Our Team Today
If you are based in Aylesbury, the surrounding areas of Buckinghamshire, and you would like to know more information about the marketing services that we offer like web design, wordpress web design, social media management, content creation, email marketing, graphic design, logo design creation, branding, and SEO, please do not hesitate to get in touch with our experienced, reliable, and friendly team today. We are always here to deal with any enquiries and answer any questions that you may have regarding the marketing services that we provide in Aylesbury. Alternatively, you can visit our website for a full overview of our marketing services throughout Buckinghamshire. We are sure that you will find something that suits your tastes perfectly. Complete Package Marketing is the best company to choose from for marketing and advertising services, so call today for your free quote.
Complete Package Marketing Reviews