The benefits of a website for your business
Sunday, 13th October 2013
How can your business benefit from a website?
Having a good quality website is very important to make sure that your business is as successful as possible, more and more people use the internet to search for businesses who can provide what they are looking for, from a builder to a dentist, either way you need to make sure you have a search engine friendly site that is eye catching, well written that not only draws the reader in, but also has been written in the correct way to ensure that your website ranks as highly as possible, it is also important that your website has been built correctly to give you as much chance as possible when it comes to ranking on search engines and to make sure that your business is a success.
Responsive Websites
People now rely more on phones and tablets to search the internet, therefore a responsive website means that your site will format itself to show on a tablet or phone in the best possible way, therefore you can have a desktop version which will be shown on computers or laptops and then an easier to read version on tablets or phones meaning that there isn't any need for constant scrolling across your screen because the web page is to big to fit properly on to the screen of your device, but with a responsive website, this is no longer a problem as your website will scale up or down depending on the device that is being used, not only does this make it easy for the reader but is also something that search engines are really receptive too.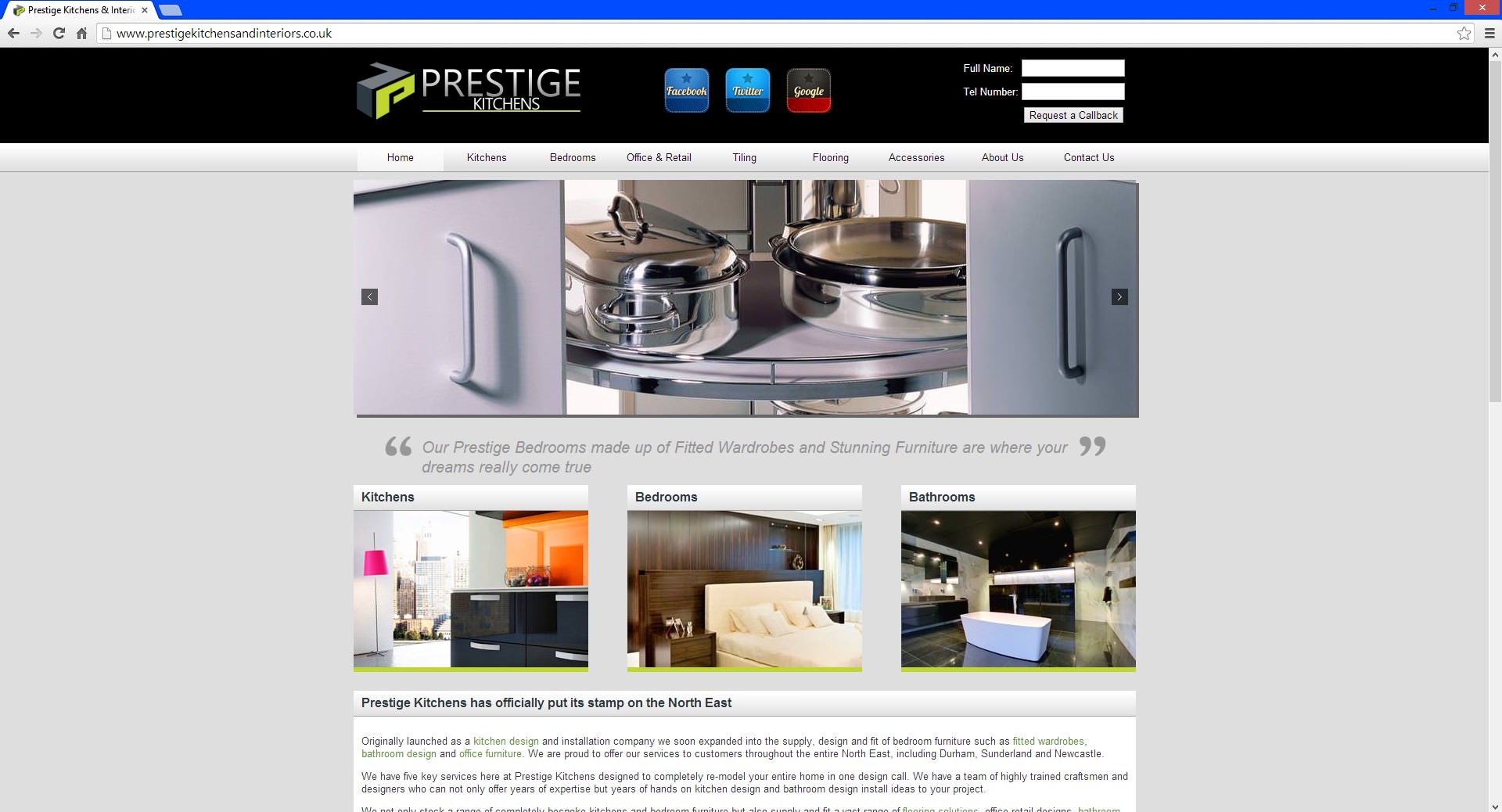 Desktop Version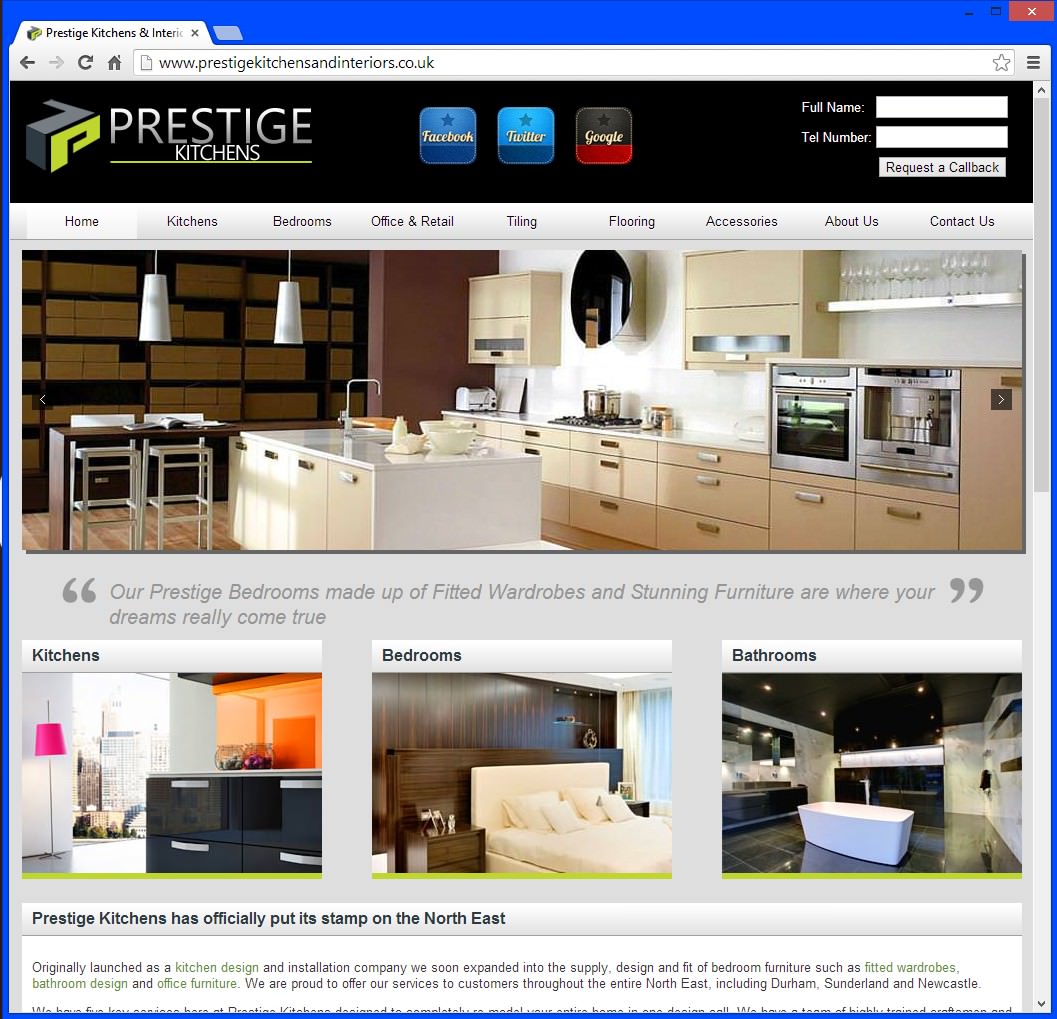 Tablet Version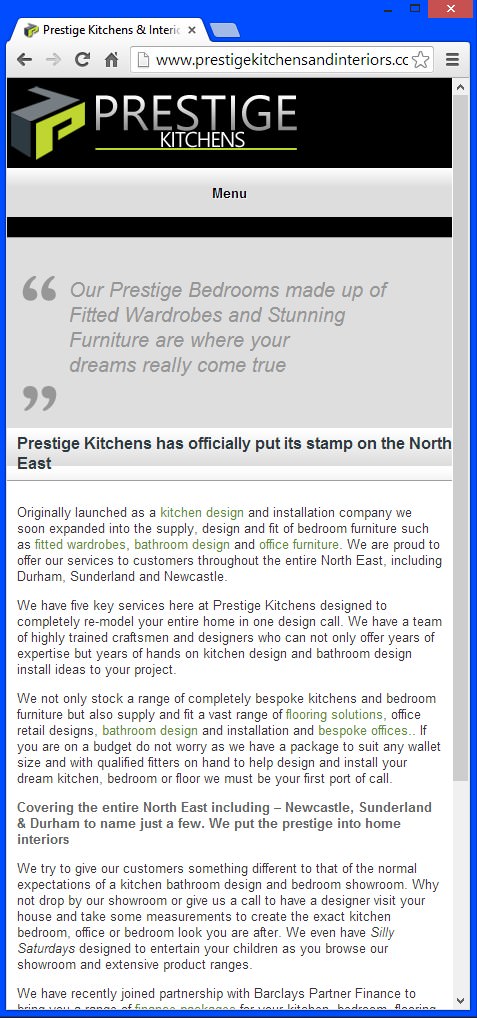 Mobile Version
Quality Content
When it comes to writing content you need to make sure that you have the relevant keywords involved in your content to make sure that you rank for the areas you want to, such as "Builder in Durham", you also need to make sure that there is no duplicate content, if you have the exact same content on the pages of your website this will be seen as spam which is very frowned upon, and it also means that search engines won't index these pages, which is going to severely damage your chances of ranking in the areas that you want too. Make sure that your content is reader friendly, informative and correctly key worded to give your website the best chances of ranking high on search engines.
Give your business the best start possible!
With a good website you are making your business more accessible to potential customers, therefore make sure that you have a correctly functioning and well worded website to encourage your customers that you are the best choice in your business sector in your area. With the build of a website you can then involve social media such as Facebook and Twitter feeds, videos and well as a strong SEO campaign which can really boost your rankings, the possibilities of a website are endless and therefore is a great move for any business whether you are just starting up or are already established.