Stucco Veneziano Ltd
Plaster Mnfrs And Suppliers In London, Greater London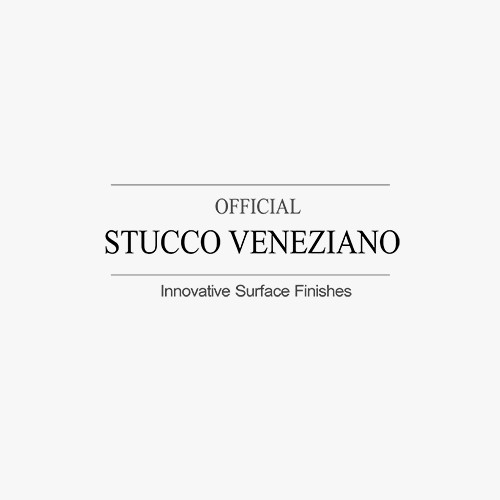 Verified
Key Services
Venetian Plaster Supplies
Polished Plaster Suppliers
Buy Venetian Plaster Online
Cement Finishes
Marble Plaster Supplies
Venetian Plaster
Italian Polished Plaster
Online Suppliers Of Polished Plaster
Decorative Paints
Metal Ore
Specialist Wall Finishes
Information
Opening Times
Monday
9:00 - 17:00
Tuesday
9:00 - 17:00
Wednesday
9:00 - 17:00
Thursday
9:00 - 17:00
Friday
9:00 - 17:00
Map of Stucco Veneziano Ltd
Stucco Veneziano Ltd's Gallery
About Stucco Veneziano Ltd
Here at Stucco Veneziano Ltd, we are Venetian plaster suppliers, polished plaster suppliers, marble plaster suppliers and online suppliers of polished plaster who offer Venetian plaster, Italian polished plaster, decorative paints, metal ore, specialist wall finishes and cement finishes to anyone looking to buy Venetian plaster online. If you would like to find more information on the products and services that we offer, be sure to get in touch with our specialist team today. We'd love to hear from you and assist you in any way we possibly can. Our team are more than happy to help you with anything you need, so please get in touch with us today
Decorative Paints
The decorative paints that we offer throughout London and Greater London are available in a wide range of textures colours, ideal for walls in your living room or dining room. Whether you need a glossy wall or a perfectly finished matte look, our quality decorative paints are guaranteed to please. Our collection of decorative paints and emulsions provide a subtle sparkle or shimmer, creating visual textures and directional effects. With excellent flow and levelling, high gloss and a hard-wearing finish, our decorative paints will simply paint your imagination onto the wall itself. We only supply high-quality decorative paints sourced from trusted manufacturers, and we offer them at very competitive prices to clients within the UK, from our base in London. You can also visit our website and watch our application videos before applying them to your wall. We believe that it's time for you to give your house the look and feel that it deserves and to make your neighbours envious of you and your home.
Metal Ore
Are you looking for perfectly polished metal ore, ideal for use in your living room? If so, you've certainly come to the right place! With high durability, resistivity to water and an anti-corroding nature, the metal ore plasters that we offer are very popular with customers in London and throughout the rest of the UK. We feature a wide collection of metal ore plaster; from a smooth and plain sheet to a rugged vintage sheet of metalore plaster, we're sure to have something to not only meet your needs and requirements but exceed them. Our idea of supplying quality, durable and resistant metal ore plaster is not just to enhance the appeal of your house, but also to ensure a great customer experience with our product. We are very particular with our metal ore plaster, and therefore only supply the best possible products from trusted manufacturers.
Polished Plaster Suppliers
From our base in London, Greater London, we operate as experienced polished plaster suppliers offering only the best-polished plaster to our London and UK-based clients. We offer a superb range of polished plaster finishes, simplified and categorised by marble grain size: Spatula Stuhhi, Spirito Libero and Istinto. Our polished plaster putties are made from 100% genuine Italian aged slaked lime; VOC free and without acrylic additives, it is classed as a natural product. Here's a little more information on the products that we offer as polished plaster suppliers:
- Spatula Stuhhi (Fine) – Our flagship finish has been reigning supreme for over 24 years now. It has a very intriguing pattern and shines like polished glass, perfect for any premises.
- Spirito Libero (Medium) – This Marmorino plaster can be finished smooth or left open and can be further enhanced with colour washes or waxes.
- Istinto (Coarse) – Ideal for our unique broken stone effects, pitted, dragged, travertine and all textured finishes.
Call Our London-Based Team Today
If you're based in London or the surrounding areas of Greater London and you require additional information on the products and services that we offer as Venetian plaster suppliers, polished plaster suppliers, marble plaster suppliers and online suppliers of polished plaster Venetian plaster, Italian polished plaster, decorative paints, metal ore, specialist wall finishes and cement finishes, please don't hesitate to get in touch with our experienced team today. We're always here to take your call, deal with any enquiries and answer any questions that you may have regarding the products and services that we offer from our headquarters in London. Alternatively, you can visit our website to see a full overview of the products that we offer if you're interested in buying Venetian plaster online, we're sure you'll love what you find.
Stucco Veneziano Ltd Reviews